Together for Children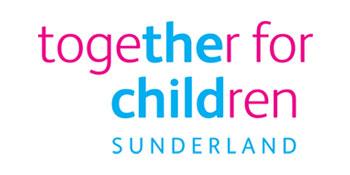 The Together for Children (TfC) fostering team, work across Sunderland to provide foster care for children and young people who through no fault of their own cannot live with birth family.
TfC is owned by Sunderland City Council but controlled by an independent board to make sure everything we do is effective and with the best interest of children in mind. We are passionate about working in partnership to ensure children and their families get the services that they need. Our foster carers receive ongoing training and support, plus a healthy financial support package. We're open to applications from all walks of life and are keen to hear from those who are at initial stages of thinking about fostering as well as those who are ready to apply.
How we support our foster carers
Together for Children will support foster carers in a range of ways:
Financial support
In addition to receiving regular payments and graded allowances our foster carers can enjoy discounts from high street shops and restaurants.
Fostering social worker
All foster carers have an allocated fostering social worker who provides support, advice, access to further training and a gateway to any additional support needed such as educational advice and therapy sessions. They are also a reassuring sounding board and a friendly face to foster carers and cared for children.
Around the clock advice
The fostering duty service operates both during the day, and out of hours. This means that support is available 24/7 and our team are with you every step of the way. Our Foster Care Support Line can also be reached out of hours, allowing access to additional help and advice from one of our own experienced foster carers.
Family events and social activities
Support doesn't just come from professionals and we run regular support groups, activities, and events, and actively encourage foster carers to attend and get as much out of them as possible.
Ongoing training
We offer ongoing training so foster carers are always developing skills, keeping up with latest research, building relationships with others in the fostering community and giving them the skills to manage arising situations at home.
Mockingbird
We champion the innovative Mockingbird programme - a fostering model which encourages social support for foster carers and the children and young people in their care. Through Mockingbird, foster carers are put into groups of families who form a community of carers (called constellations) who support and care for one-another in a similar way to how an extended family would. Read more about the Mockingbird programme here.
What our foster carers say about us
All of the TfC staff I've been in connection with have been really supportive and helpful. There's a fantastic community of foster carers with shared experiences that TfC promote through a varied social programme.

Foster carer
Welcoming young people into your family is hugely rewarding, especially the feeling that you've had a positive impact on their life. That's what has kept us fostering for so long.

Foster carer