Benefits of fostering
Fostering is a fulfilling and rewarding role for those who choose to make it part of their lives. Being a foster carer is a vital and valued profession, but it's so much more than a 'job'. As a Foster with North East foster carer you'll have the opportunity to positively change the lives of children and young people in our region.
Right now, we need more foster carers who can provide the right environment at the right time for children unable to live at home, temporarily or long term.
What are the advantages of a foster family?
Fostering offers advantages for the foster carers who choose to open up their hearts and homes to the children and young people they look after. It gives those children a safe, secure place to stay, stability to help them flourish and the opportunity to experience family life. Fostering families make a difference.
What are the benefits of becoming a foster carer?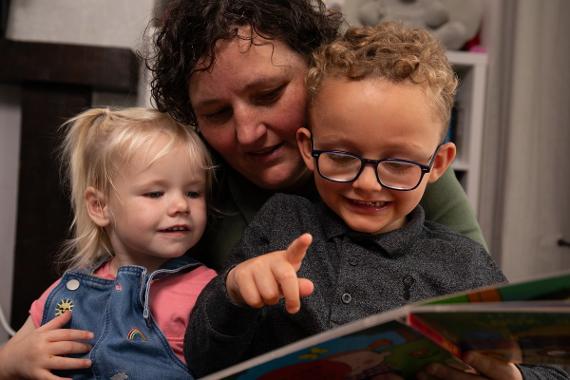 Sharing your heart and home can shape a child's life and their future for the better. You can give a child a place to call home, feel safe and help them learn how to build trusting relationships.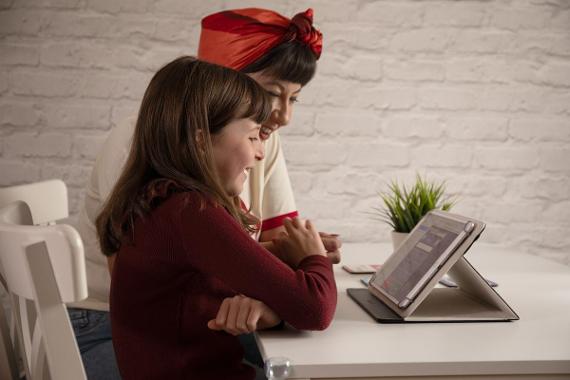 Being a foster carer is not a 9 to 5 job, it can be challenging but it is also hugely fulfilling. There are few careers that compare to the reward of fostering, sharing the small moments that show the difference you have made to the lives of children and young people.
See more

(Go to What are the benefits of becoming a foster carer?)
Changing lives
Your home could be the right home, at the right time for a child that needs care and support at a time of change. That support, whether it's for overnight emergency care or a place to call home until adulthood, can make a lifelong difference to a child, young person or brother and sister groups. Each child and their circumstances are different, so we need to find the right home to ensure their needs are met.
Across the region there are opportunities to be involved with different types of fostering to suit your circumstances and availability. There are ways to make a difference whether you're able to make a long-term, regular or short-term commitment.
Whether you can commit to long-term, short-term, emergency or respite fostering, you will discover opportunities to:
Shape the life of a child or young person for the better
Support families in the North East
Build long-term bonds with children
Model healthy relationships and help children learn how to build trust
Give children and young people new life experiences, introduce them to new interests, activities and support their learning and goals
A team to support your journey
As a foster carer, you'll be a vital part of a professional team that works together to ensure the needs of vulnerable children are met. You will have a familiar team around you to support you in the day-to-day care of the children and young people who live with you. The Foster with North East hub team will guide you through the approval process, so you know what to expect and when.
Throughout the North East, local authority fostering teams include social workers, support workers, counsellors and education specialists. We'll work together to give you the support you need, so you can focus on giving the children and young people the best possible care.
You may never feel quite 'ready' to be a foster carer but we - and our community of foster carers - can help you feel prepared. Foster with North East foster carers can access mentoring from experienced foster carers. Your foster carer buddies will be able to answer questions and share advice based on their own personal experiences.
Foster carers also have the opportunity to apply to join Mockingbird. The scheme provides foster carers and children in their care with peer support, opportunities to build confidence, socialise and make memories through the building of an extended fostering family network.
Upon approval, you will receive support and regular supervision from your allocated social worker within your respective local authority. This will allow reflective discussion between you and your social worker, focused on children's experiences, needs, plans and feedback.
Be part of the North East fostering community
As a North East foster carer, you'll join a community of dedicated and welcoming regional fostering families. Our fostering families come from diverse backgrounds but share a common motivation to make a difference to the lives of young people in our region. Members of the North East fostering community regularly come together to support one another on their fostering journeys, take part in social activities and build friendships.
You might also choose to apply to build an extended foster family network by joining Mockingbird.
Training and development for a professional career
You don't need any special qualifications to apply to be a foster carer. In fact, all of the specialist training you will need to become a fostering professional is provided free of charge.
Foster carer training starts with Skills to Foster, which prospective foster carers attend during their application. The training helps you to understand the realities of the role, explore the types of fostering you may be most suited to and gives the opportunity to meet and build connections with other applicants.
Once you have become an approved foster carer, you will be able to access the continuous professional development programme delivered by your local authority.
Fostering training is designed to help you build specialist knowledge, expand your skills and allow you to understand the experiences, behaviours and needs of the children and young people in your care so you feel prepared for the challenges ahead.
More benefits of becoming a foster carer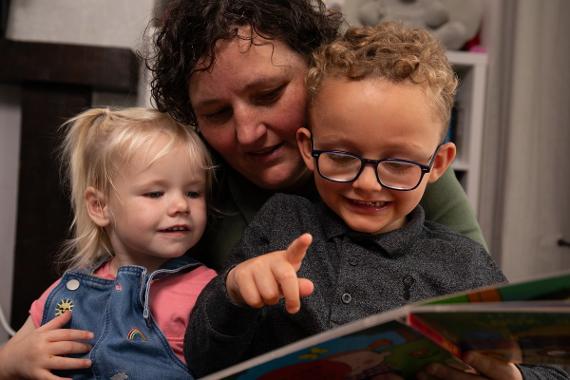 We want foster carers to feel supported for the important job they do. Receiving fostering fees and allowances doesn't impact your receipt of most benefits and offers financial incentives, such as a dedicated tax-free allowance and Qualifying Care Relief. Find more fostering finance information on North East fostering fees and allowances.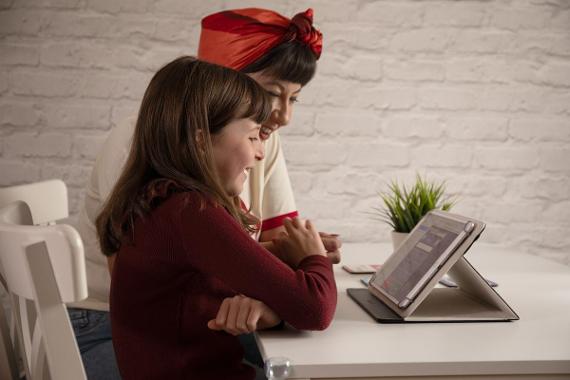 When you share your home, your help, love and patience could enable children and young people help them to develop the trust they need to build other important relationships in their future lives.
See more

(Go to More benefits of becoming a foster carer)
By matching children with the right family home at the right time, we can shape their future
By recruiting more foster carers to offer support and care to children of all ages in our region:
More children will be able to stay closer to their familiar surroundings when it is safe for them to do so, helping them retain roots.
Important relationships with friends and family can be more easily maintained.
Routines and attendance at the same school, sports and activities can be supported for stability.