Middlesbrough Council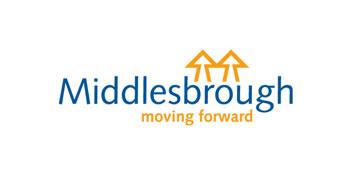 Fostering for Middlesbrough is Middlesbrough Council's fostering service. If you choose to foster for Middlesbrough, you will change the life of a child in your community. Fostering is challenging but for many of our foster carers becomes a career and way of life and a truly worthwhile experience.
Children come from a variety of different backgrounds and we warmly welcome foster carers from all walks of life to meet their diverse needs. We value and appreciate all our foster carers enormously and have a dedicated team of experienced social workers to help you through your fostering journey. In addition, we offer a highly competitive financial support package which recognises your commitment to Middlesbrough's children, bespoke training and a range of leisure and social benefits.
How we support our foster carers
At Fostering for Middlesbrough, we have great appreciation for our foster carers and aim to support them throughout their fostering career. Years of experience working with foster carers has taught us that foster carers and the children in their care have bespoke needs when it comes to support.
Financial support
A highly competitive financial allowance for you and the children in your care which recognises your commitment to providing the best care for Middlesbrough children. To ensure that you and the children in your care can live comfortably, we offer regularly reviewed and competitive allowance structures for you and the children in your care.
Fostering social worker
Every fostering household has a designated and dedicated social worker who works with you and the children in your care to ensure that your fostering is a positive experience for you and the children you look after.
Fostering social workers guide carers in training and development needs, signpost towards practical support and are the key link with the social work team for the children who are fostered.
Emergency duty team
On some occasions, but hopefully not often, events occur outside of working hours. If this happens our foster carers can call our dedicated service which provides emergency help, support and guidance.
Support from our Fostering community
We offer all our new foster carers a buddy, in the form of an experienced foster carer, who offers informal support as you start on your fostering journey.
Our foster carers benefit from and enjoy regular support groups with other foster carers and staff - including specialist support groups to meet the needs of our carers. You can also join a private Facebook community enabling you to share experiences with other foster carers and staff.
New Friendships
Make new friendships with other foster carers at a range of activities and events delivered by our Foster Carer Association.
Leisure Benefits
Our carers enjoy a wide range of leisure benefits:
Max Cards giving carers and named children money off some of the biggest attractions in the country, such as Alton Towers and Go Ape!
Active Cards which can be used in named leisure venues in Middlesbrough.
Blue Light discount scheme which gives discounts on thousands of retailers, holiday providers, leisure venues and activities!
Tailored training programme
We offer a range of both mandatory and optional training to all our foster carers and work with them to build their own bespoke training programme. Our supportive training increases your skills, builds your knowledge and helps you to support the child or young person in your care with confidence. We have a dedicated training officer on hand to support you with your training needs.
Mockingbird
We are proud to be part of the Fostering Network's Mockingbird Programme which promotes additional practical, pastoral and social support for our fostering families. Discover more about the Mockingbird programme here.
What is it really like to Foster for Middlesbrough?
Our biggest regret is that we didn't start it sooner. If you can make a difference in a child's life it's all worth it. Watching the children develop is like watching a pan of popcorn - they all pop at different times and flourish. Living in Middlesbrough and looking after Middlesbrough children gives us the reward of feeling we are giving something and being a real part of our community. Helping the children and their families - it's what we love to do, it is our life. It has given us such a lot of understanding, empathy and pleasure. We feel that it is a real privilege and a pleasure to care for children who are the most important thing in the world to their families and to us.

Malcolm and Carolann, Fostering for Middlesbrough, carers for 23 years