Hartlepool Borough Council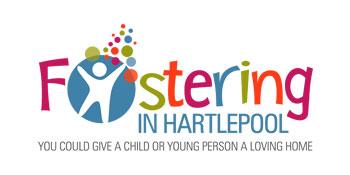 Hartlepool Borough Council Fostering Team works within Hartlepool to provide care for children and young people living in Hartlepool who through no fault of their own cannot live with their birth family.
We strive to ensure that children remain within the Hartlepool area and that's why now, more than ever, new carers are needed so that children can remain within the Hartlepool or surrounding areas.
We are passionate about working in partnership to ensure children and their families get the services they need. Our foster carers receive ongoing training and support, plus a healthy financial support package. We're open to applications from all walks of life and are keen to hear from people who are at the initial stages of thinking about fostering as well as those who are ready to apply. Find out more about our offer below.
How we support our foster carers
Hartlepool Borough Council supports foster carers in a range of ways:
Financial support
In addition to receiving regular payments and graded allowances, our foster carers can enjoy discounts from high street shops, restaurants and local and national attractions plus automatic membership of Tees Active Health Clubs for the whole family.
Fostering social worker
All foster carers have an allocated fostering social worker who provides support, advice, access to further training and a gateway to any additional support needed such as educational advice and therapy sessions. The fostering social worker is also a reassuring sounding board and a friendly face to foster carers and cared for children.
Ongoing support
The fostering duty service operates both during the day, and out of hours. This means that support is available 24/7. The Emergency Duty Team can be accessed after office hours and during office hours there will be a dedicated social worker within the team to provide advice and support. A Family Support Worker will also help and provide support when needed.
Support doesn't just come from professionals - we run regular support groups, activities and events, and actively encourage our foster carers to attend and get as much out of them as possible.
Ongoing training
We offer ongoing training so foster carers are always developing skills, keeping up with the latest research, building relationships with others in the fostering community and giving them the skills to manage situations which may arise at home.
Mockingbird
We champion the innovative Mockingbird programme - a fostering model which encourages social support for foster carers and the children and young people in their care. Through Mockingbird, foster carers are put into groups of families who form a community of carers (called constellations) who support and care for one-another in a similar way to how an extended family would.
With the success of Hartlepool Borough Council's first Mockingbird constellation, plans are underway to set up a second and possibly many more.
You can find out more about Mockingbird at www.hartlepool.gov.uk/mockingbird
What our foster carers say about us
We have become our own little community, with everyone supporting each other in our constellation. Children have found it great as they are not the only one who is fostered within the group. When we go on activities, our children say that this is the best one each time we have gone somewhere. We celebrate birthdays together for the children. The children call us grandma and grandpa and call the other carers aunties and uncles, so it really feels like we are a family. All of the adults are very supportive - when they are going through a rough time they have someone to talk to. It's a different way of fostering. You meet many more people and have a consistent group to look after. I have enjoyed being Hartlepool's Mockingbird Hub carer and I have found it so rewarding.

Joyce Melrose, Mockingbird Hub Carer for Hartlepool Borough Council
I would urge all of you out there - if you're thinking about fostering, give it a go. It doesn't matter what your age. I'm retired, my partner is retired and it has brought us much joy and happiness.

Anne Allison, Foster Carer for Hartlepool Borough Council
I have always found it so rewarding to watch a child grow. The time and love you give is so rewarding - they can learn to give so much back. I always say to everyone if they are unsure about fostering for Hartlepool Borough Council, if you give one child a year of your time it makes a massive difference to a child's life. And there's always help and support available.

Carol Archibald, Foster Carer for Hartlepool Borough Council