Durham County Council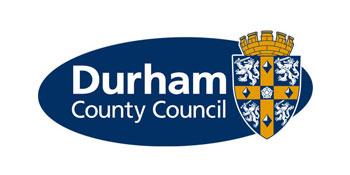 Durham County Council is the largest council in the North East, so by fostering with us you'll become part of one of the biggest fostering families in the region. We have lots of children that need loving homes and lots of carers for you to connect with.
Being so large means we also have lots to offer and by fostering with us as a council, you benefit from access to a huge range of services like our leisure and culture venues, education support and family support through our family centres and the Voluntary and Community Sector.
We are rated Good by Ofsted and we are an employer that takes the wellbeing of our staff seriously. We have also been shortlisted as 'Employer of the year'.
How we support our foster carers
Durham County Council will support foster carers in a range of ways:
Financial support
Our competitive financial package will help with the cost of looking after your foster child. This is made up of your fostering allowance and fee.
All foster carers receive an allowance to cover costs involved in caring for a child, such as food, clothing, travel, household expenses and pocket money. The amount you receive is based on how many children you look after, and their age. Extra fostering allowances are paid at Christmas and in the summer to support you.
With a Fostering fee you receive financial support based on:
your skills
your knowledge and experience
your ability to meet the needs to the child you foster
For more information, contact us and we can work out how much you could receive. Get in touch and we can support you through this process.
Constant advice and guidance
We're here for you 24 hours a day, seven days a week with a team of expert professionals and access to the kind of wrap-around, specialist support that only your local council can offer you.
This may be with our out of hours emergency duty team, professional support during the day from our qualified workers and through our specialist services. We have a dedicated team who offer training, advice, guidance and support for you and the children or young people you care for.
Ongoing training
Our Prepare to Foster course gets you started with the basics before your approval and once you're on our books we offer all sorts of training from first aid to behaviour courses to give you the skills you need.
Support groups
We've got groups for you, groups for your own children and groups for your foster children. Helping everyone link in with someone in similar situations so you can share your stories, learn from each other and support each other - it's why we call ourselves a fostering family at Durham.
Ask the experts
From the simplest questions to the most difficult challenges - we're here for you. Unique to Durham County Council, we also have our Full Circle team. They offer specialist psychological support for children, young people, their families and carers. The team includes a consultant clinical psychologist as well as specialist therapeutic workers who can support you and the children you foster up to the age of 18.
Mockingbird
There are many children and young people who need loving homes across the county. While foster carers make a significant difference to their lives, it can be a challenging role. But, having adopted a global award-winning programme by The Fostering Network, we're offering even greater support to foster families.
The Mockingbird programme aims to offer peer support, guidance and social activities to families, helping them to strengthen their relationships in the same way an extended family offers help and support.
Led by a hub home carer and liaison worker, each Mockingbird community supports between six to 10 foster families and is available nearly 24/7. As well as offering support to carers, home hub carers offer sleepovers and social activities to children and young people to build their resilience and confidence.
The programme has proved a huge success, with statistics showing around 18 per cent of placements would have broken down without it.
What our foster carers say about us
We love that no two weeks are ever the same and I especially enjoy organising our set socials and support groups. For us, we have thoroughly enjoyed getting to know all of the children and young people on a personal level. We love to share their successes but also be there for them and their carers in their hour of need. The children are finding new friends, learning from one another and sharing similar experience. They love to come together at the hub for pizza-making nights, play dates and more. All the carers involved reach out to each other now as well as leaning on us as the hub home. They support each other where they can and, though there have been some sad and challenging times for families, everyone has been so supportive.

Jen and Mike, speaking about Mockingbird
I became more aware of some of the challenges that children face and wanted to give more chances to help those who needed a home. One foster carer in particular really inspired me. After seeing all the good that she did and how much of a difference she was making to children's lives, I was inspired to take that final step and start the process. We've had excellent support from our foster social worker. Starting the process is really daunting but we also found it straightforward. With two children of our own, it's been great that our social worker always looks at the needs of the whole family. This helped to make fostering a positive experience which I would recommend to others.

Sharon
Go in with an open mind and be open and honest with the fostering team about what is best for you. The training you receive gives you the tools to help you overcome challenges and importantly, helps you create bonds with other foster carers. This provides you with a vital support network.

Sharon