Darlington Borough Council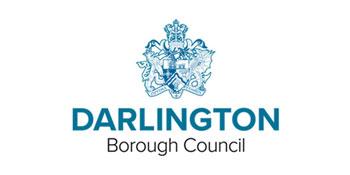 The aim of Darlington Borough Council's fostering team is to try and keep Darlington children in Darlington. The children and young people placed with our foster carers are from a diverse range of backgrounds with a variety of needs. They all have one thing in common; they are children from our community who deserve the best that we can provide for them.
Darlington Borough Council foster carers give children the opportunity to thrive, achieve and be happy in a safe and loving home. And in return, we offer ongoing training, constant support and a financial package to ensure you can comfortably and confidently welcome a child into your home. You really can make a huge difference to the future of local children by becoming a foster carer in Darlington, so find out more about our offer below.
How we support our foster carers
Darlington Borough Council will support foster carers in a range of ways:
Financial support
Our foster carers receive a weekly payment to help them cover the cost of caring for a child, which are graded depending on experience. They also receive a professional fee and have access to Vivup, where they can enjoy a range of discounts on shopping, leisure and services.
An allocated social worker
We allocate a fostering social worker to each of our foster carers and they provide support, advice and access to further training. They are also an incredible source of reassurance should our foster carers ever need it and provide familiarity for both carers and cared for children.
Constant advice and guidance
We offer as much support and guidance as possible during our regular working hours, and operate an Emergency Duty Team (EDT) for out of hours response. This service is available to our foster carers and cared for young people or children, where they can access advice or help for an emergency.
Social activities
We believe it's key for our foster carers to listen to, learn from and take comfort from each other, so we run support groups (with more being built into our offering in the future). We also host social activities and group events for our Mockingbird constellations, which are hugely beneficial for both our foster carers and the cared for children.
Ongoing training
We offer ongoing training right from the beginning of your journey so our foster carers are always able to develop their skills, socialise with other foster carers and learn from each other, and keep up to date with the latest research. Starting with Skills to Foster, you'll learn everything you need to know about fostering and welcoming a cared for child into your home.
Mockingbird
As of November 2022, we have adopted the Mockingbird model as part of The Fostering Network's global, award-winning programme. This model aims to better support our foster carers and young people in care by creating an extended family-style support system. It has been shown to have significant benefits for all involved and helps to normalise foster care, so we are incredibly proud to introduce this programme into our service.
What our foster carers say about us
I've been a foster carer for Darlington Borough Council since 2015 and have enjoyed caring for several children since then. I'm a single carer, and my own children had all grown up and left home, and I wasn't sure, before I first enquired, if fostering was something I could do on my own, but was reassured that living alone wasn't going to be a barrier to becoming a foster carer. For anyone considering becoming a foster carer, I would recommend going ahead and making the call. My life has been enriched by the experience, and I gain great job satisfaction when I see the difference I can make to a child's life

Vickie, a foster carer with TfC and Mockingbird member