Stockton-on-Tees Borough Council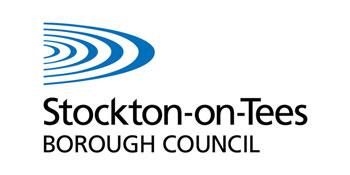 We need all kinds of carers in Stockton-on-Tees to meet the needs of all kinds of children from our Borough. To become a foster carer, you do not need to have any specialist qualifications and there is no test to take.
We only ask that you are ideally aged over 25 (there is no upper age limit), have a spare bedroom (or space for a cot in your room for a child under 2) and the time and commitment to dedicate to a child or young person. This could be for respite care, or on a short or long-term basis. Fostering with Stockton-on-Tees Borough Council is flexible, and you can choose what would work best for you and your family.
If you are ready to change the life of a child in Stockton-on-Tees, our dedicated and experienced fostering team can support you through every stage of your journey from assessment to approval. We offer our foster carers a generous allowance, tailored training, access to specialist support where needed and a range of leisure and social benefits for the whole family.
How we support our foster carers
At Stockton-on-Tees Borough Council, we support foster carers in a range of ways, here is a snapshot of what we offer:
Financial support
In addition to receiving a weekly allowance for each cared for child in the household (starting at Level 1 and progressing to Level 2 based on experience and training), foster carers receive additional annual payments for birthdays and holidays, plus clothing allowances and mileage/travel costs. A Tees Active membership and a blue light card also mean our foster carers can enjoy discounted leisure activities and savings from high street shops and restaurants.
Supervising social worker
All foster carers are allocated a social worker from Stockton-Borough Council during their assessment and once approved a supervising social worker (SSW) from our mainstream team. The SSW is a point of contact for support, they offer emotional and practical advice, advise on tailored training and are a gateway to any additional support needed such as educational advice and therapeutic services. They make regular visits to the family home and are also a reassuring sounding board and a friendly face to foster carers and cared for children in the household.
Out of hours support
Help, support and guidance is available 24/7. The fostering duty service are on-call during office hours and out of hours there is an emergency duty team that you can contact should you need to. You can be reassured that there is always someone available if you need us.
Family events and social activities
We offer a calendar of family friendly activities for everyone in the household. This includes an annual summer foster family's party, a carers awards ceremony, discounted caravan holidays, regular coffee mornings, mentoring schemes and regular events for birth children (this includes alpaca trekking and pottery painting!).
Training and workshops
Training is important and we encourage all our foster carers to develop their skills. We offer a calendar of training that covers both mandatory (such as first aid awareness, record-keeping and safeguarding) and optional training (such as relationships and sex education and moving onto independence). Our training workshops are run regularly throughout the year, often during term-time or early evenings to fit around other daily commitments.
Mockingbird
We are incredibly proud to be able to offer Stockton-on-Tees Borough Council foster carers the opportunity to be part of the global, award-winning Mockingbird programme. This is a supportive community that includes up to 10 other foster families. It is known as a Mockingbird 'constellation' which is supported by an experienced 'hub home'. It replicates a support network like that of an extended family and our foster carers benefit from emotional and practical support - much like that a non-fostering family might receive from friends and relatives.
What our foster carers say about us
Over the past 30 years, we have welcomed over 90 children and young adults into our home. We've experienced good times, bad times and everything in-between, but we wouldn't change any of it, not a single thing. It's hard to describe the feeling that it gives to know that you have in some small way, helped a child in their journey towards a better future. For anyone thinking of becoming a foster carer with Stockton-on-Tees we encourage you to go for it! Of course, it isn't without its challenges, and you must be prepared to laugh and cry along the way - but it is one of the most rewarding and life-changing roles you could ever do. Even after 30 years, we have no plans to stop just yet!

Malcolm and Shelley, fostering with Stockton-on-Tees Borough Council for 30 years