South Tyneside Council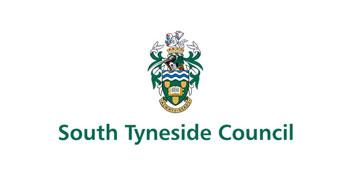 South Tyneside Council's fostering service work across South Tyneside to provide foster care for children and young people who are unable to live with their birth family, providing them a stable, loving home.
Our carers enjoy the benefits of a well-established and supportive foster care community. We support and empower our foster carers throughout their fostering career - through our financial package offering, ongoing training and support, plus access to expertise where required.
There's no such thing as a typical foster carer - they are as different as the children they care for. We want to help our foster carers be the best carers possible and to give South Tyneside's children the best start in life. We are always happy to talk and meet with people who have an interest in foster caring to help you decide if it is the right choice for you.
Find out more about our offer below.
How we support our foster carers
When you foster with South Tyneside Council, you are part of a team. We will be with you on every step of the journey, offering training, help, support and advice where needed.
You will benefit from:
Consultation/Support sessions
Here in South Tyneside we work in partnership with Primary Mental Health and offer a weekly consultation with a Primary Mental Health Specialist, where you can discuss strategies and support around the care of the child or young person you are currently caring for.
Financial support
All of South Tyneside's Foster Carers receive allowances and fees, so you can provide for the children in your care. You will also be eligible to register for to Blue Light Card which provides you with discounts from a range of large national retailers both online and in-store.
There is also a set up grant available to allow you to purchase the equipment you need for a child in placement.
Events and groups
We hold regular events, including information evenings if you have any questions.
There is also a Foster Carers Liaison Group where you can meet with other carers and share experiences. They organise various activities throughout the year for the carers and the children they look after. They also offer support to other carers and can act as representatives to take issues forward.
Training
Significant opportunities for training and development are offered to all carers through the Foster Carer Training programme. Our courses are designed to be friendly, welcoming, informative and enjoyable.
Access is provided to the Local Safeguarding Children's Board training sessions and to qualifications in Care, Counselling and Health and Social Care.
Opportunities in Fostering
In South Tyneside, in addition to mainstream Fostering, we offer Parent and Child Foster Care, Community Foster Care and Out of Hours Foster Care. Within our Mockingbird model, there are opportunities to become a Hub Carer.
A dedicated contact and 24/7 support
You will be teamed up with a supervising social worker who, through regular contact, will discuss any potential placements and offer support and guidance whilst a child is with you. You can also discuss and arrange with your supervising social worker any other support and training you think you need.
As well as an allocated supervising social worker, you will also be able to access an Out of Hours service, guaranteeing a means of support 24/7.
Expertise when you need it
Your broader support network will include access to nursing, schools and a specialist Project for Cared For Children's Education (PLACE) team, which provides individual support in learning, education and behaviour. If you think it is necessary, you can also have access to other professionals to help you look after a child, such as a psychologist.
Mockingbird
As a foster carer, you can join a supportive community with other foster families. It's like having a big, extended family to support you and the children you care for.
Through Mockingbird, foster carers are put into groups of families (constellations). The constellations are led by a hub home foster carer who offers vital peer support and guidance, alongside social activities to strengthen relationships and permanence.
Read more about the Mockingbird programme here.
What our foster carers say about us
The Mockingbird model is just fantastic in that it provides a wall of support, it's just phenomenal. The support from the fostering team has always been outstanding but Mockingbird means that there are always people around who understand the issues you are facing and can offer advice. For anyone thinking about fostering, I would say now is the time to find out more because the level of support is just so fantastic.

Emma, a foster carer with South Tyneside Council and Mockingbird member