Northumberland County Council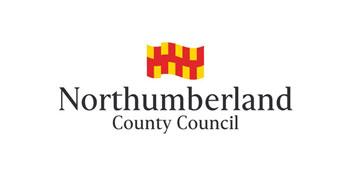 Northumberland Fostering work across the county to provide foster care for children and young people who cannot live with their birth family, whether this is for a short to medium length of time, or on a permanent basis until adulthood.
We are looking for more people and families to work as Foster Carers, who are key members of our support for children and families in Northumberland.
Our Foster Carers receive ongoing training and support, plus a healthy financial support package. We seek people from all walks of life and are keen to hear from those thinking about fostering in the future, as well as those who are ready to apply now.
How we support our foster carers
Northumberland Fostering support our foster families in a range of ways:
Financial support
In addition to receiving guaranteed weekly payments our foster carers also benefit from:
Age-linked child allowances
Generous mileage payments
Blue Light Card, Foster Talk, Active Northumberland Leisure, and Max Card Discount Schemes
A supportive team
All Foster Carers have a dedicated Fostering Social Worker who provides support, advice, and a gateway to any additional support needed such as educational advice and therapy sessions. They are backed-up by training, finance, and administrative professionals.
Additional support comes from other professionals around the children - for education, wellbeing, physical health, moving into independence, Out of Hours Support etc.
Around the clock advice
Support is available out of office hours from our Emergency Duty Team, as well as the 24-hour Foster Talk Members Helpline.
Family events and social activities
We encourage carers and families to get together to build friendships and additional support for them, their families, and the children in their care. To facilitate this, we run regular support groups, residential trips, activities, and events.
Training and development
We offer ongoing training so our Foster Carers can attain their National Training and Development Standards, as well as providing access to supplementary training and further qualifications. The aim is for families to develop skills, make use of new approaches, and to build relationships with others to help them give children the best care possible.
Mockingbird
Northumberland is part of the innovative Mockingbird programme in partnership with The Fostering Network. A Mockingbird family, known as a constellation, is a group of local foster families who are linked together to replicate how an extended family works. It provides support and friendships for all children in the family and their parents/carers. Read more about the Mockingbird programme here.
What our Foster Carers and Children say about us
From our Fostering Social Worker and the fostering team, we have amazing support, family support staff, the training department, the always helpful admin staff, fellow foster carers have been very supportive - we haven't got a negative word to say.

Dawn, Northumberland Foster Carer
You meet lots of new people and make new friends, and we go out regularly like a big family. It's a lot more fun.

Stan, Mockingbird child who fosters
Foster care was the best thing that happened to me. I class my foster carers as my Mam and Dad. It's something I would love to do when I'm older to help other children.

Denise, care experienced young person
My Foster Carer helped me feel part of the family, by giving me space and trust to make my own choices. He gives me boundaries, and I just feel really settled and safe here so I can get on with my life and school.

Ebony, care experienced young person