Gateshead Council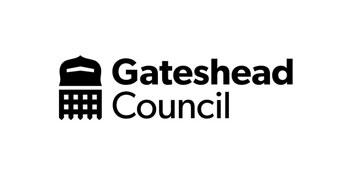 Gateshead Council fostering team, work across Gateshead to provide foster care for children and young people who through no fault of their own cannot live with birth family. We are a not-for-profit organisation who are committed to giving every young person the life they deserve in a secure and caring environment.
We are the most direct route to caring for looked after children in the borough of Gateshead. We provide our foster carers with a range of training and support to allow them to gain confidence and flourish in their role.
There is no such thing as a typical foster carer. Whatever your race, gender, sexuality, living arrangements or employment status, if you are considering fostering and can provide a child with a stable and caring home, our team would be happy to talk to you.
How we support our foster carers
Gateshead Council will support foster carers in a range of ways:
Valuable Support
We are committed to supporting our foster carers every step of the way. A dedicated social worker as well as a team of specialist staff are there to listen and provide advice and support on a variety of areas to foster carers and cared for children.
Ongoing training
Our Foster Carer training plan provides a range of online and face to face mandatory and specialist training courses to allow carers to gain skills and develop in their role. It includes self-directed learning and CPD recognised certificate options designed to allow carers more flexibility and ownership of the learning which is relevant to them.
Financial support
In addition to receiving regular payments and graded allowances our foster carers can enjoy discounts from high street shops, restaurants, and family days out.
Family events and social activities
We run regular support groups, activities, and social events where foster carers and families can get together to support one another and enjoy being part of one big community.
Mockingbird
We champion the innovative Mockingbird programme - a fostering model which encourages social support for foster carers and the children and young people in their care. Through Mockingbird, foster carers are put into groups of families who form a community of carers (called constellations) who support and care for one-another in a similar way to how an extended family would, providing advice, support, sleepovers, training, and social events for the group.
What our foster carers say about us
Gateshead's fostering team has been amazingly supportive and the training available to carers is great - it gives carers a real understanding of the children's perspective to support them as best as possible. In ten years as foster carers we have fostered fifty children. The most enjoyable aspects have been seeing improvements in the children's lives, such as progressing at school, learning to swim and enjoying fun days out.

Carol and Paul, Gateshead Council Fostering's Mockingbird Hub Carers