Redcar and Cleveland Borough Council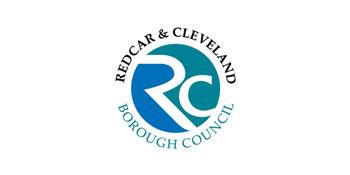 Redcar and Cleveland Fostering team work across Redcar and East Cleveland to ensure that children who are unable to reside with their birth families are provided with safe, consistent and loving care.
We are a team of passionate workers who are driven by the focus to achieve better outcomes for children and to ensure that the families we work with can access the best support available to assist them in caring for children. Redcar and Cleveland foster carers receive an attractive financial package as well as ongoing training and practical and emotional support.
We require foster carers who are committed to providing local homes for local children and we would welcome applications from people who feel that they could take a child into their home and support them to reach their potential.
How we support our foster carers
Redcar and Cleveland support foster carers in a range of ways:
Financial support
In addition to receiving regular competitive payments and fees, Redcar and Cleveland will pay up to £1500 off your annual council tax bill.
Fostering social worker
All foster carers have an allocated supervising social worker who will ensure that cares are provided with regular supervision, will identify a training package to assist them in meeting the needs of children. Carers will also have access to foster carer team meetings as well as therapeutic training and support groups.
Family events and social activities
Redcar and Cleveland foster carers and their children are invited to activities, fundays and celebrations throughout the year, to ensure that carers can come together, to build networks and to celebrate the joy of fostering.
Ongoing training
We offer training through out training hub as well as face to face training, including therapeutic parenting and PACE training. A supervising social worker will work closely with all carers to ensure that they feel they have the correct training to meet the needs of the child in their care.
Mockingbird
We at Redcar and Cleveland champion the Mockingbird model which is a model of fostering which has a family in the centre (hub home carer) who provides support to a group of carers (constellations) to ensure that they build on their support network and help each other to provide children with a stable wider family environment whereby they can build relationships whilst supporting each other with the fostering role.
What our foster carers say about us
When we decided to foster we knew we had room in our home and our life to help a young person, what we didn't know was how much fostering would change our lives. When our young person came to stay it was scary for us and him, but we soon settled into a routine. It has been a pleasure and a privilege to watch him grow into a confident young man and to know we helped him achieve this makes us very proud.

Our second young person soon followed, and she fitted in the family easily - she is also growing in confidence and turning into a caring young lady who we are extremely proud of. Both our young people fit in really well with our children and grandchildren, we enjoy family parties and family holidays together as one big happy family. Foster care has its ups and downs and is not always easy, but the positives far outway the negatives.

Finally, and definitely the most important advantage, is the opportunity to alter a child's life. It can be the best feeling ever seeing the young person learning to drive, passing their exams, reach their dreams and to know that we have helped them be the best person they can be.

Lisa